The Vintage Fair, Brunswick Rooms, Whitby was held last Saturday, the 14th June.  There were a large variety of stalls which had amongst other things, jewellery, pottery and clothing.
For a small admission charge, the tables contained a 'trip down memory lane' for anyone probably above the age of forty or more.  Different kitchen utensils not seen since childhood plus crockery recognised from the seventies made for fascinating viewing.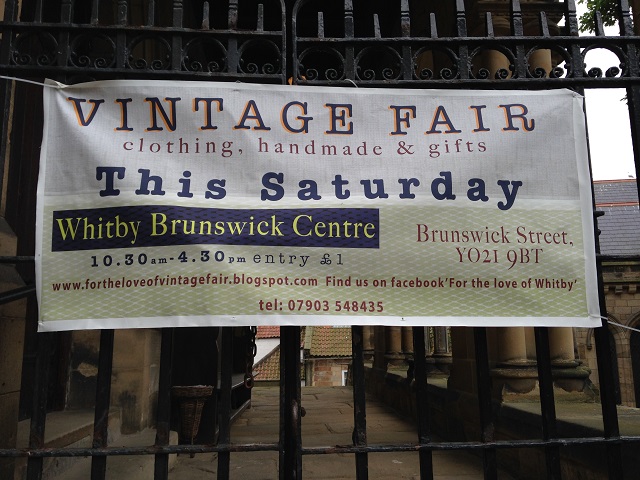 Vintage Fair
A refreshment table was available with a delicious array of cakes with a small seating area in which to enjoy teas, coffees, cakes, pastries alongside savoury dishes.  The Rainbow cake looked particularly stunning and inviting!
The clothing, obviously with a vintage flair, had some beautiful dresses some with the stiffened net petticoats which one could imagine being worn whilst 'jiving'.  Many of the ladies walking around, both young and old, stopped to admire the quality and style.
Beautiful china cups and saucers displayed on many of the stalls had a variety of colours and styles and complemented the tiered cake plates, truly reminiscent of high teas served in days gone by (or nowadays in some upmarket establishments)!
With a mixture of vintage bric a brac plus home made kitchen accessories, the Vintage Fair was an delight to wander around, and, as there a number held each year in Whitby, it would be well worth a visit next time.